Posted by © broncolor on Sep 22nd 2021
Getting a lighting setup that fits many different products is key for many online businesses. In Ecommerce photography, the color, size, and glossiness can vary a lot from an object to another. Let's learn the ultimate product photography lighting setup that will provide you with the versatility and image quality to make your Ecommerce studio more efficient.

We aim here to get a nice and elegant product photograph, on white background, with a clean reflection underneath.
Examples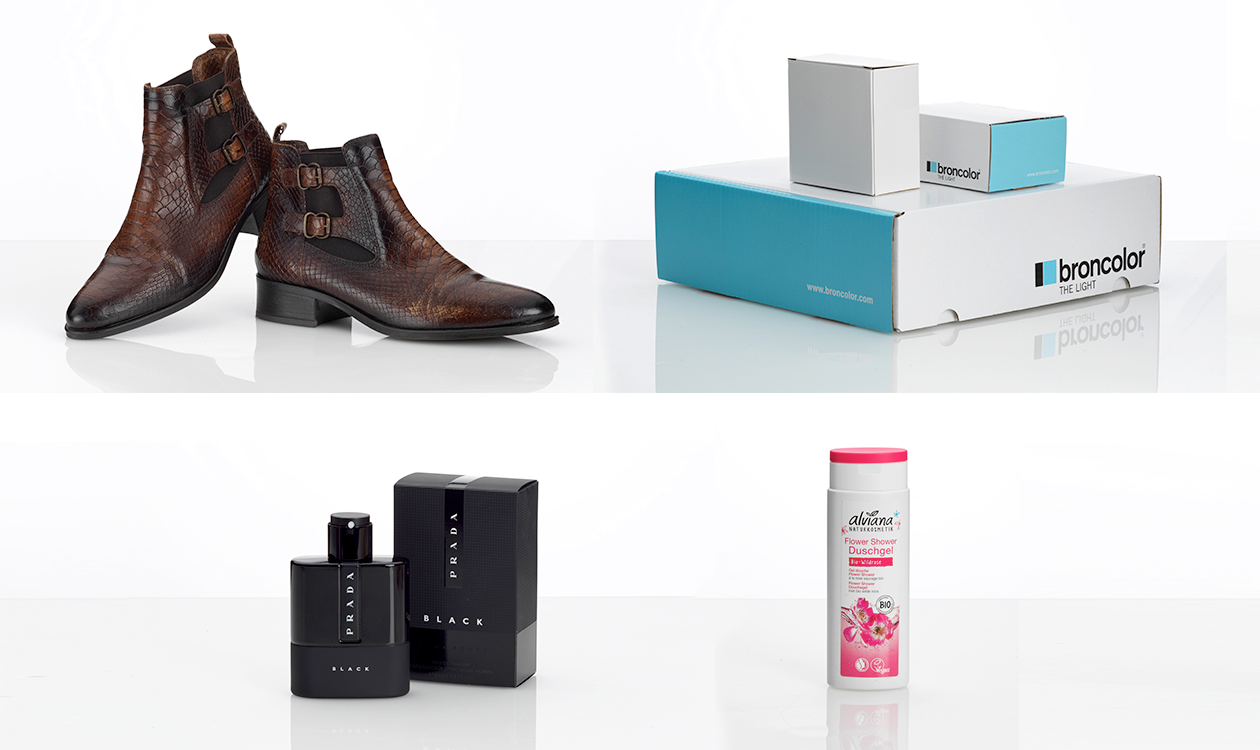 The lighting setup must be the most versatile possible. We want to make sure that whatever medium-sized product we photograph, the result will be great. The time saving of being able to use the images Straight Out Of the Camera with a consistent result can have a real impact on your business, depending on the number of products you shoot. Using broncolor lighting equipment, no retouching is required. Power output and colours stay consistent from a shot to another.

Whether you photograph shoes, cosmetics, or perfume, this lighting setup will fit perfectly.
Let's learn more in details how to setup your lights.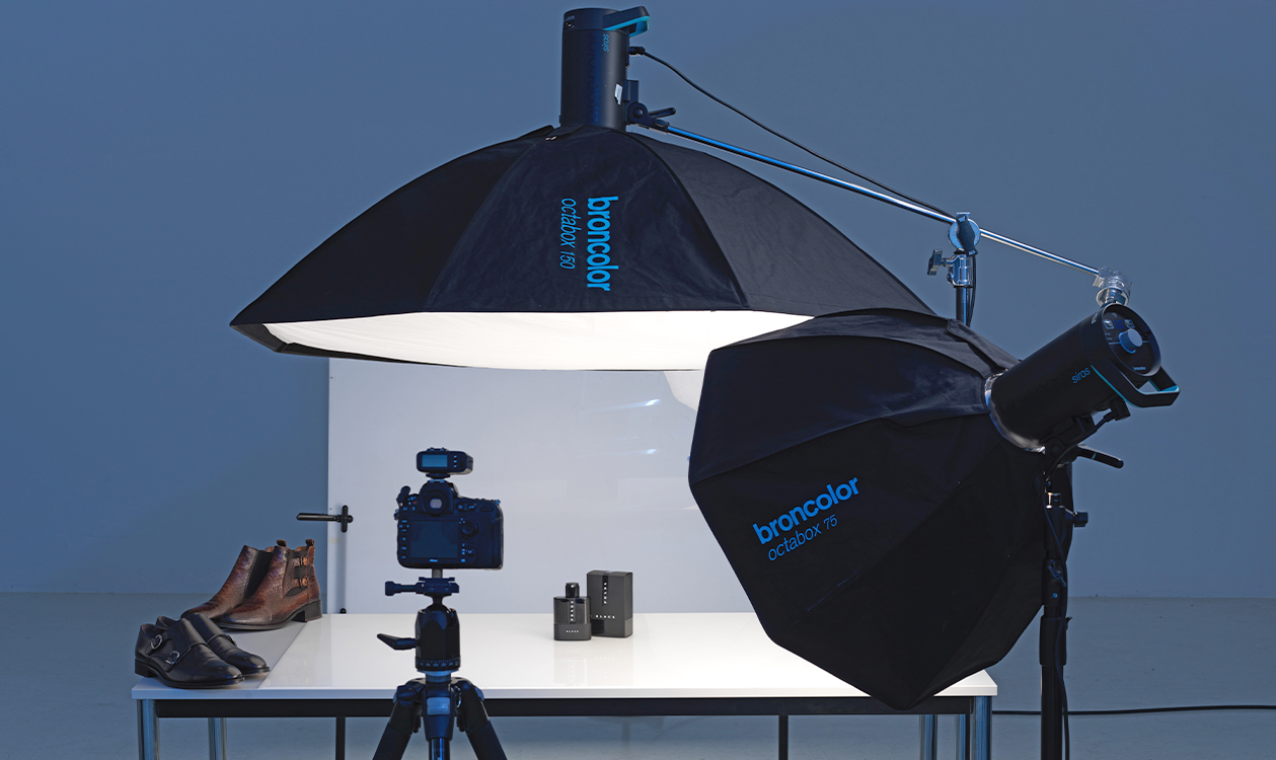 First, cover up a white table with a white, shiny acrylic plate. This will give the underneath product reflection. Another similar plate is then positioned vertically100cm behind the table. This plate is backlit with a 90x120 cm Softbox that guarantees an even and clean illumination of the background. One Siros 800S set to 400 J is used for this.

Second, an Octabox 150 is placed 70 cm above the object and provides the general illumination of the entire set and object. It might seems slightly oversized, but the softness of this light lowers the contrast of the photos and guarantees, that it works on shiny as well as very dark and even white objects. The studio light used in the Octabox is a Siros 400S set to 132 Joules.

To give the object a more three-dimensional look it is important to have a certain direction in the lighting. A smaller Octabox 75 from the right (or from the left!) is in charge of this. It is positioned at an angle of about 35 degrees and at a distance of 90 cm from the object. Here, I use Siros 400S at 283 Joules.

The only little detail that customizes the light is a white or black cardboard on the opposite side of the Octabox 75. Use the white one for dark and shiny objects while the black one increases the contrast of very bright and/or low-contrast objects.
Side View
Front View