What should one take care of when photographing food?

In food photography the colours and textures of a dish should be celebrated, not muted or hidden. Think about the composition and the light, which is the most important criteria for food photography. My goal was to create a correct image, but yet a creative image at the same time.
For this shot I used a white plexiglass in combination with an orange filter. The orange filter was easily mounted onto the barn doors of the L40 reflector. It created a different kind of background and the orange colour goes well with the green asparagus. The important thing for me was to create a moody kind of background or underground.
When I was happy with my background I had to think about the lighting on the asparagus. The challenge was to illuminate the asparagus, but to make sure that the background kept the colour and the mood. Also I needed a light or light shaper which helped me to see and feel the texture of these vegetables.
My solution was to use two picolites. You can work extremely precise with the picolite in combination with the specialized light shaper set.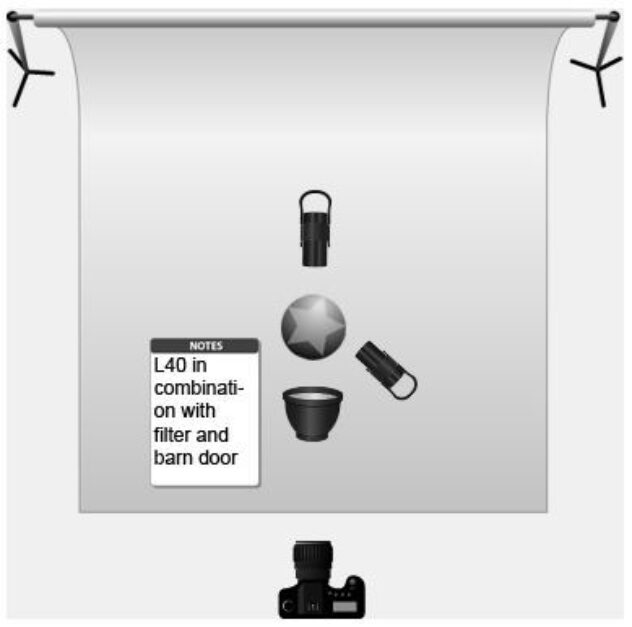 The one lamp was used in combination with the projection attachment and the second picolite was used in combination with the attachment with the three honeycomb grids. The two lamps were placed on the edges of the plexiglass and I had to make sure that the light did not illuminate the surface of the plexiglass.
Using the picolites for this image example made life easy. The picolite made it possible that the light didn't hit the surface, the texture is clearly visible and the colours are vibrant.

by Jessica Keller